Debt Problems?
We Have Solutions
South Carolina's Largest Bankruptcy Filer
Retain Us
for as low as
$100
Serving Clients
Statewide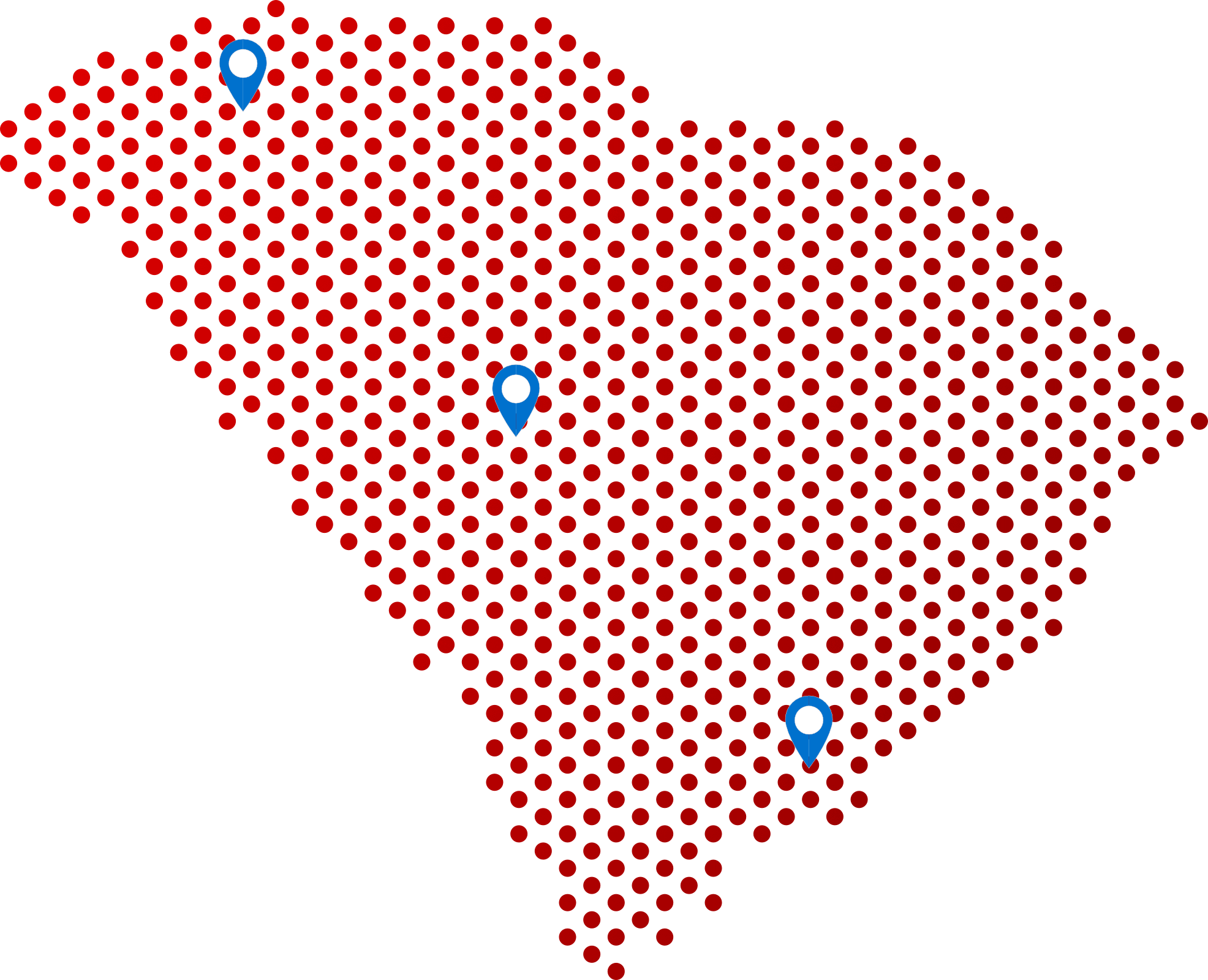 South Carolina Bankruptcy Lawyers
Being in debt can be a stressful and frustrating experience. Our clients turn to us when they are looking for a solution that allows them to eliminate or reduce their debts, to keep their property and deal with their angry creditors. In many cases, filing bankruptcy provides them with the fresh financial start they need. If you are overwhelmed with debt, our South Carolina bankruptcy lawyers can help you through these difficult times.
Moss & Associates, Attorneys, P.A., focuses exclusively on bankruptcy law. With over 20 years of experience, we strive to provide our clients with a unique combination of top-quality legal representation, small-firm economics, and commitment. When filing a bankruptcy case in SC, our goal is to help our clients change their lives by getting their financial situation back on track.
Over the years, we have helped thousands of clients stop foreclosure and save their family homes. If you have missed mortgage payments, been threatened by repossession, burdened by credit card debt, or are just tired of the harassment from bill collectors, we might be able to help.
As South Carolina's largest bankruptcy filer, our offices are conveniently located to handle cases for all SC Court Divisions. So, no matter where you are, if you are looking for a bankruptcy lawyer in the Columbia, Greenville, or the Charleston Division, the legal team at Moss & Associates may be able to help. Call us today at 1-800-346-4916 to book your FREE consultation with one of our experienced bankruptcy attorneys.
Offices conveniently located in:
Foreclosure
When in debt, many people are concerned about losing their family home. The attorneys at Moss & Associates can help you stop or prevent any foreclosure actions against your property.
Creditor harassment
If you are behind on your payments and your creditors are intimidating or threatening you into repaying your debts, our SC bankruptcy attorneys can help you stop creditor harassment and any illegal debt collection action.
Repossession
Property used as collateral may be subject to repossession if you fall behind on payments. Filing bankruptcy in South Carolina may help you keep your assets. An attorney can help you explore the best legal options for your case.
Judgements
Our experienced bankruptcy lawyers can help discharge judgments and reduce or eliminate liens on your assets by filing a Chapter 7 or Chapter 13 bankruptcy.
Lawsuits
In some cases, having unpaid debts may lead to your creditors suing you. If you are facing a debt lawsuit in South Carolina, our attorneys can help you explore some potential solutions to stop this action.
Taxes
When filing Chapter 13 bankruptcy, some of your tax debts may be discharged. The bankruptcy lawyers at Moss & Associates can help you explore the potential solutions to deal with your tax debt.
Medical Bills
Medical debt is dischargeable in South Carolina. If bill collectors are harassing you, filing bankruptcy can help you significantly eliminate or reduce this type of debt.
Student Loans
Student loans debts are complex and can lead people to file bankruptcy with little success. Our dedicated team of lawyers will help you determine the best way to deal with this debt and recover your financial stability.
Loan Companies
Dealing with bill collectors can be a stressful experience. At Moss & Associates, our team will negotiate with your creditors on your behalf and will make sure to protect your best interests.
Credit Cards
As an unsecured debt, bankruptcy can help you significantly reduce or wipe out your credit card bills. If you are tired of dealing with angry creditors and want to get a fresh financial start, our bankruptcy lawyers in South Carolina can help.
Car Payments
Falling behind on your car payments can result in the repossession of your vehicle. If you lost your car because of your debts, the attorneys at Moss & Associates may be able to help you to recover it and find a more affordable payment plan.
Check Cashing
If you have check cashing or payday loan debts that you can no longer pay, bankruptcy can be a truly effective alternative to discharge or reduce the amount of debt you owe.
Behind on House Payments
If you've fallen behind on your house payments, filing bankruptcy may provide you with the breathing room you need. The lawyers at Moss & Associates can help you design a repayment plan based on your financial situation.
Divorce & Marital Debt
If your ex-spouse files for bankruptcy and you are a co-debtor, you may be considered liable for such debt. Divorce debt can add more complexity to your case. Our bankruptcy attorneys will ensure that your best interests are represented.
Why Work with
Moss & Associates
Before choosing the best South Carolina bankruptcy lawyer to handle your case, consider the following benefits of working with Moss & Associates, Attorneys, P.A.:
Over 20,000 People Helped
Start Today for As Low As $100
Unlimited Free Appointments for Existing Clients
3 Convenient Locations Across South Carolina
100% Free Initial Consultation
South Carolina's Largest Bankruptcy Filer
South Carolina bankruptcy cases are handled in three Court Divisions: Columbia, Charleston, and Greenville. At Moss & Associates, our offices are strategically located to help clients across the state. As a result, we have filed thousands of bankruptcy cases over the years, which makes us South Carolina's largest bankruptcy filer.
With over 20,000 people helped, the bankruptcy attorneys at Moss & Associates have a deep understanding of the law, exemptions, and court rules. Our goal is to offer our clients effective and honest representation that helps them take back control of their financial situation.
Recognized Pioneers in the Field
Many people filing bankruptcy are concerned about losing their family home. For us, protecting your house is a priority. In fact, Moss & Associates has pioneered mortgage modification mitigation in South Carolina, being the first bankruptcy law firm in the state to successfully incorporate a mortgage modification within a Chapter 13 plan.
Although bankruptcy cases may share some similarities, we understand that each file has unique circumstances and challenges. As a result, our team of legal professionals is constantly looking for creative solutions to help you succeed in your bankruptcy case. If you want to learn more about what we do, you can check out some of our case results.
Low Fees
People filing bankruptcy are usually overwhelmed by their debts and struggling to keep up with their loan and mortgage payments. At Moss & Associates, we understand ‌you may feel trapped under the weight of your financial obligations. We work to lessen the stress of your situation, not add to it. Because of this, our South Carolina bankruptcy attorneys work on reasonable fees.
When you enlist our services, our team will work with you to organize our fees in a payment plan that fits your needs. Call 1-800-346-4916 to discover how we can help!
Committed to Helping You
Falling behind on payments and getting into debt can happen to anyone. At Moss & Associates, Attorneys, P.A., we believe that everyone deserves a second chance. We also understand that coming to us may not be an easy decision at first. But once you start working with us, our SC bankruptcy lawyers will help find you the best debt relief option for you.
Whether you file a Chapter 13 bankruptcy or a Chapter 7, the team at Moss & Associates will be by your side through the entire process. Should you have any questions during ‌your bankruptcy case, you are more than welcome to book a free appointment with your legal team or lawyer.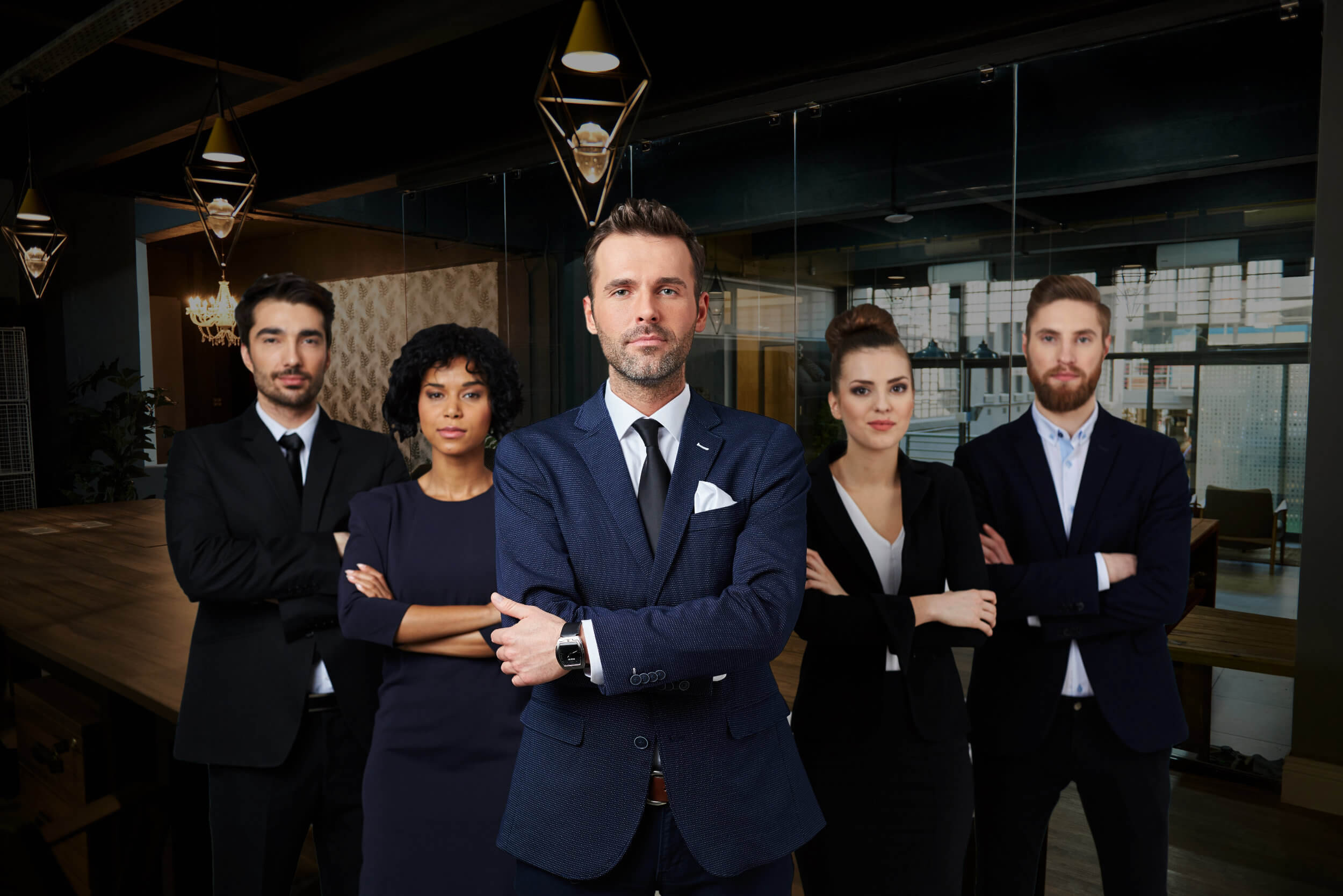 Hire our
South Carolina
Bankruptcy Lawyers
For many people in South Carolina, filing bankruptcy can be a scary, confusing and uncomfortable experience. However, not only is this process more common than you think, but it actually offers many benefits while helping you deal with your debts. Due to the many considerations that you need to keep in mind, having a lawyer by your side significantly improves your chances of successfully filing your bankruptcy case.
Our team understands that declaring bankruptcy is an important and stressful time in your life. For that reason, our goal is to provide qualified, experienced, and effective representation to all our clients. With over 20 years of experience, our South Carolina bankruptcy attorneys can help you find the debt relief that many people most certainly deserve. Below is a quick overview of how our process works.
Get a Fresh Start in
5 Steps
1. Get in Touch with Us
If you are considering filing bankruptcy, our bankruptcy attorneys in Charleston, Columbia, and Greenville may be able to help. If you are not sure which location you should visit, give us a call and we'll happily assist you. During your consultation, one of our lawyers will listen to your story, assess your financial situation, and present you with the options available to you.
Should you decide to move forward with us, our team will explain to you the next steps and help every step of the way. Call us to book a 100% free consultation if you are ready to explore your options. For your convenience, we offer both phone and in-person consultations.
2. Complete Your Questionnaire
In order to file your bankruptcy case, we need to get a better understanding of your financial situation and goals. To support us with this task, you should complete our questionnaire and pay the fees outlined in the payment schedule we provided you during our initial consultation. When completing the questionnaire, make sure to be as thorough as possible, ensuring that you complete all the questions and list all of your creditors.
If you need assistance completing the questionnaire, please contact or stop by our office, and our team will be happy to assist you. Our staff is available to meet with you during office hours, no appointment needed.
3. We Will Prepare Your Case
In addition to helping you determine what type of bankruptcy to file, we will also work with you to ensure that we collect all the necessary documents for your case. Our intake specialists are available to help you request your credit report or tax transcripts if you need assistance. In the meantime, our South Carolina bankruptcy lawyers will determine which exemptions to claim and how to protect your assets.
Once we have completed the paperwork, you will need to sign your completed case, and we will provide you with a copy of everything you signed. After we file your bankruptcy, all of your creditors will receive written notices of your case, and they will no longer be allowed to contact you.
4. Attend Your Hearing
30 or 45 days after your filing, you will be required to attend a short hearing. In simple terms, this hearing (also known as '341 Hearing' or 'Meeting of Creditors' is an informal meeting in which the bankruptcy trustee and any creditor in your case have the opportunity to ask you brief questions. The court will send you a notice with the exact time and date of such hearing. We will call you in advance to confirm your attendance.
When you retain the services of Moss & Associates, one of our attorneys will accompany you to this meeting and will make sure to protect your interests.
5. Get Your Fresh Start
The goal of filing bankruptcy in SC is to wipe out most of your debts and provide you with a fresh financial start. When a client enlists our help, we make every effort to reach this goal. We believe that honest and effective representation can contribute to changing our clients' financial lives.
We are by your side during these difficult times. Please, feel free to call us with any questions that you may have about our services or your case. We thank you again for your business and look forward to the opportunity to represent you.
Recognition & Reviews
Mr. Moss was very professional and very [courteous]. Very knowledgeable and knew exactly how to provide the services we needed. Also, I felt he was kind and compassionate to what we were facing in our dilemma and we assured us it was going to be okay.
Deborah
Chris Edwards is highly recommended! His extensive knowledge, great listening skills, ability to translate the law and articulating the options available so that we could understand them is unmatched. If you find yourself or loved one in this situation call Chris Edwards !
Kevin
I hired Jason Moss 20+ years ago at age 30ish and again recently at age 50++ish. During both financially runious and difficult times (Moss and Associates) with heartfelt compassion and professionalism RESTORED a climb back to living in my means … while keeping my home and car! Thank You!
Kathy
Awesome customer service. Friendly staff and Mr. Moss explains everything that you want to know. Seems like he really do care for his clients. I would recommend them.
S.S.
Mr. Jason Moss is a delight to talk to. His staff is great!!
A.B.
There the best!….Very easy to work with and affordable……The staff will keep you informed with everything pertaining to your situation….Will recommend them!
M.P.